Protect PDF-files with Azure Information Protection!
Exciting news! it's now possible (since 2018/08/28) to encrypt PDF-files with Azure Information Protection, without the need for file encapsulation, so you will get native protection. PDF-files don't turn into .ppdf files anymore, just .pdf files.
All PDF-readers that use ISO standard will understand the encrypted PDF-file, however, it's not possible yet to open the PDF with those readers. It's only possible to open an encrypted PDF-file with the Azure Information Protection Viewer. I expect that this will be possible in the near future.
Encrypting the PDF-file directly from the Adobe Reader will also be possible soon, Microsoft is currently working with Adobe to get this feature completed.
To activate the encryption, right click a PDF-file and click "Classify and protect".

Choose your label on which encryption is enabled.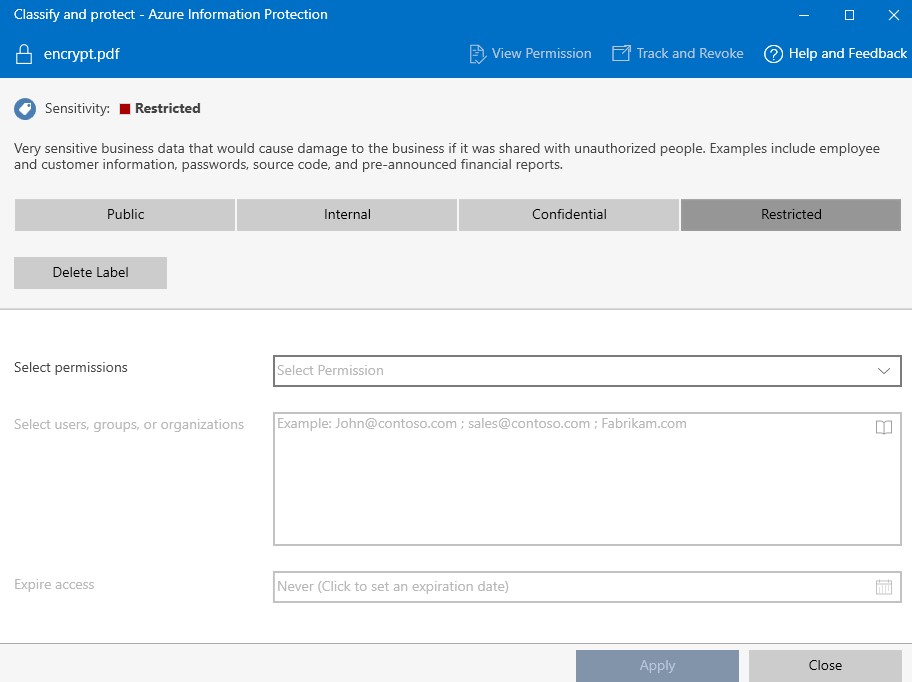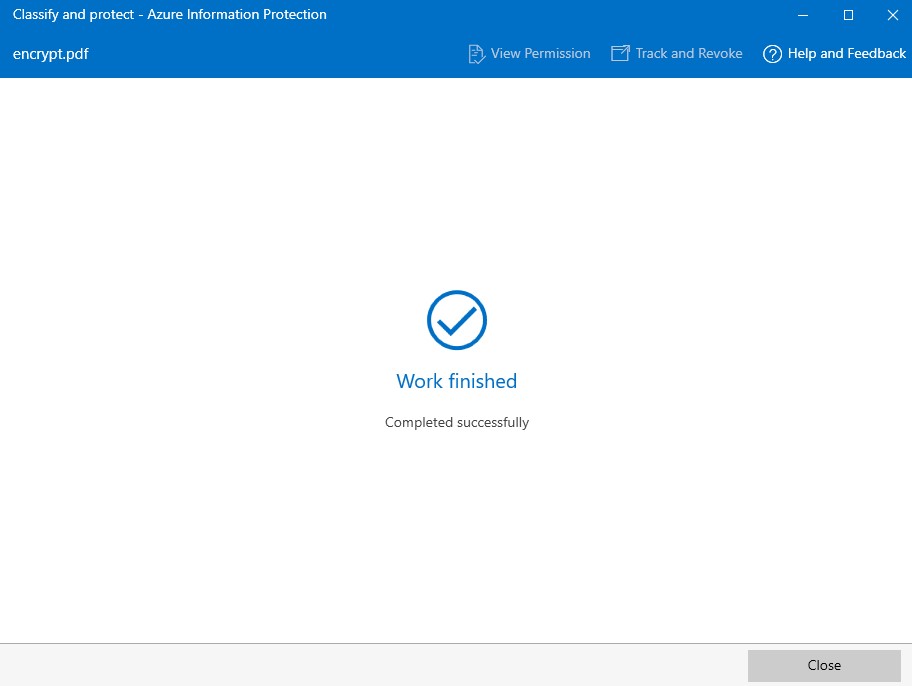 As you can see we still have the .pdf file extension after protecting.

Now opening the protected file with Adobe gives you this message.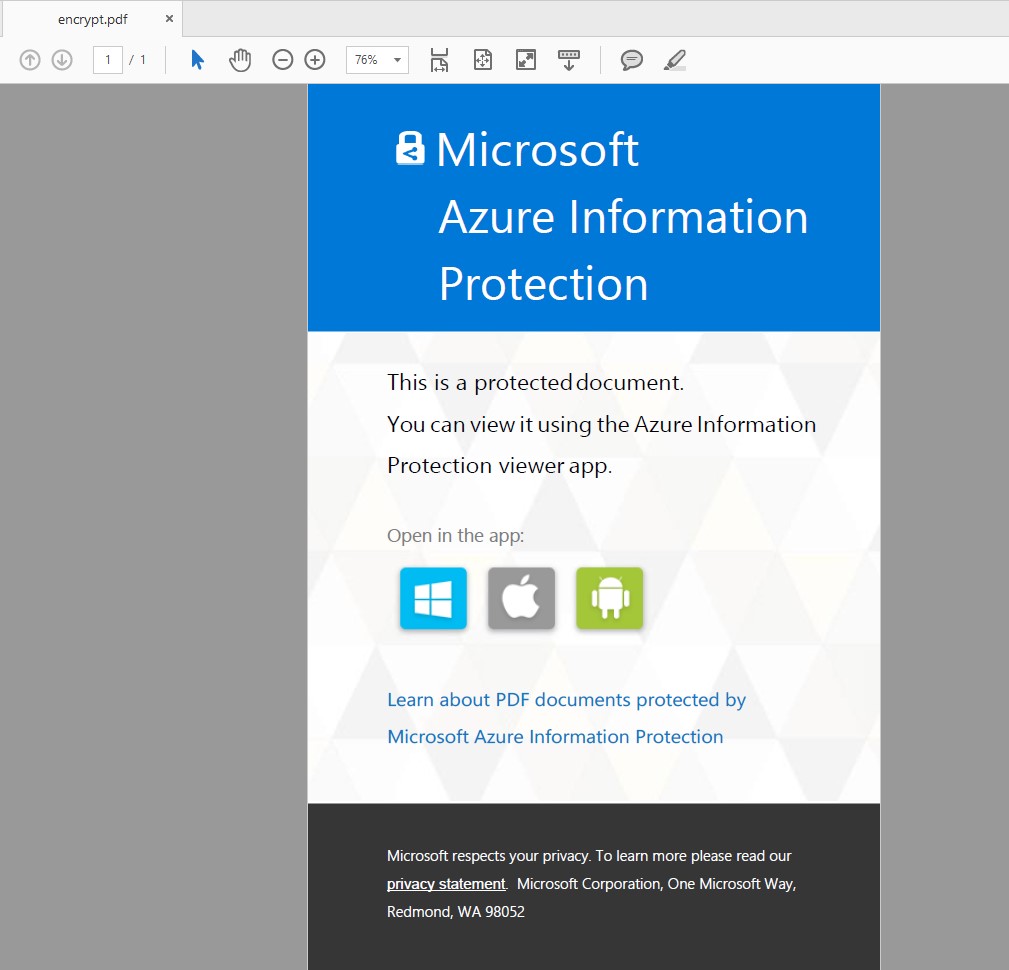 In my opinion this is user friendly, but still eagerly waiting for the possibility to open protected PDF-files integrated in Adobe.
To get the new features, you need to update your Azure Information Protection client to version 1.36.18.0 (currently in preview).
More great features coming with this version!
This version added more sensitive information types:
EU Phone Number
EU Mobile Phone Number
EU Passport Number
EU Driver's License Number
EU GPS Coordinates
EU National Identification Number
EU Social Security Number (SSN) or Equivalent ID
EU Tax Identification Number (TIN)
Thai Population Identification Code
Turkish National Identification number
Japanese Residence Card Number
The "Send Us Feedback" button is now replaced with "Report an issue" and is fully customizable, even the email address used behind that button doesn't have to be Microsoft anymore. It can be a company email now.