Index:
Azure Active Directory: New features and roadmap
During the session of Alex Simons "Azure Active Directory: New features and roadmap", he showed the great functionality of iOS smartwatch authenticator, but the request didn't came through. Really funny, but he actually forgot his phone on stage so it was obvious it didn't came through.
However, we saw great new features in Azure AD. They are encouraging us to move from AD FS to Azure AD. Microsoft itself has already migrated 18.000 apps from AD FS to Azure AD (but still 3.000 to go Alex said).
Azure AD is really going to focus on passwordless sign on. Also, B2B and B2C will see great improvements. It's going to be very simple to collaborate for example with a company that doesn't even use Azure AD at all.
And we get hardware OAUTH tokens support in Azure AD! For those who really need this for security reasons, it's going to be possible. Before, it was only possible with the on-premises MFA server but not anymore!
New features security and compliance center
As announced yesterday already, we no longer have Azure Information Protection, but Microsoft Information Protection. In this session we saw more in-depth new features of the security and compliance center which will be rolled out the coming months.  A great new look of the security and compliance portal.
I am really sorry about the picture below, I was too far away for getting a sharp picture, I will update them as soon as I have better material. But I think you can get an impression.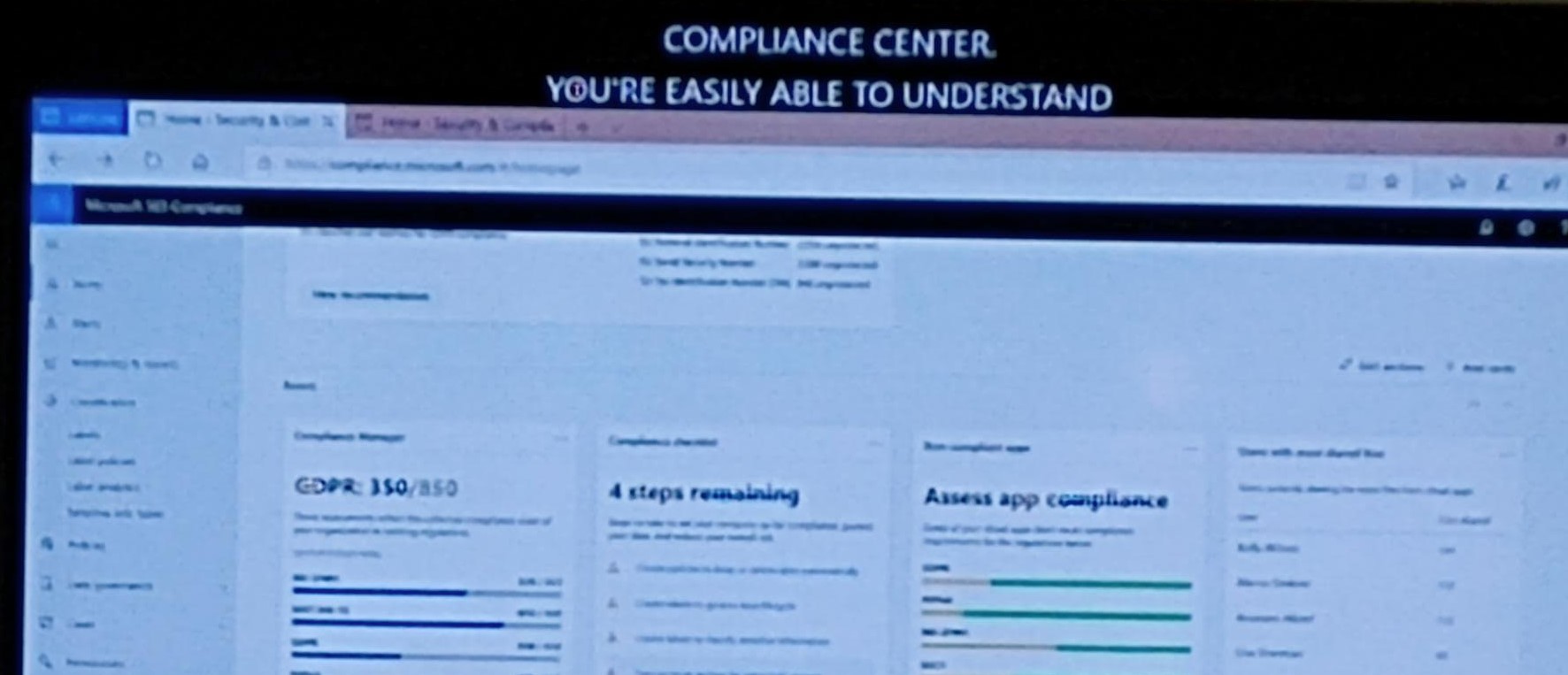 This compliance center will have tight integration with https://security.microsoft.com. It's focusing more and more on "Assess, protect, respond, visibility and control". With just a few simple clicks, you are able to remediate security after an attack. Sounds like a sales pitch, but I have seen it live and it just works.
Another great feature is that we will soon have "label analytics"! finally. We can see for example which labels are applied manually, which are pending, how many labels you have applied etc.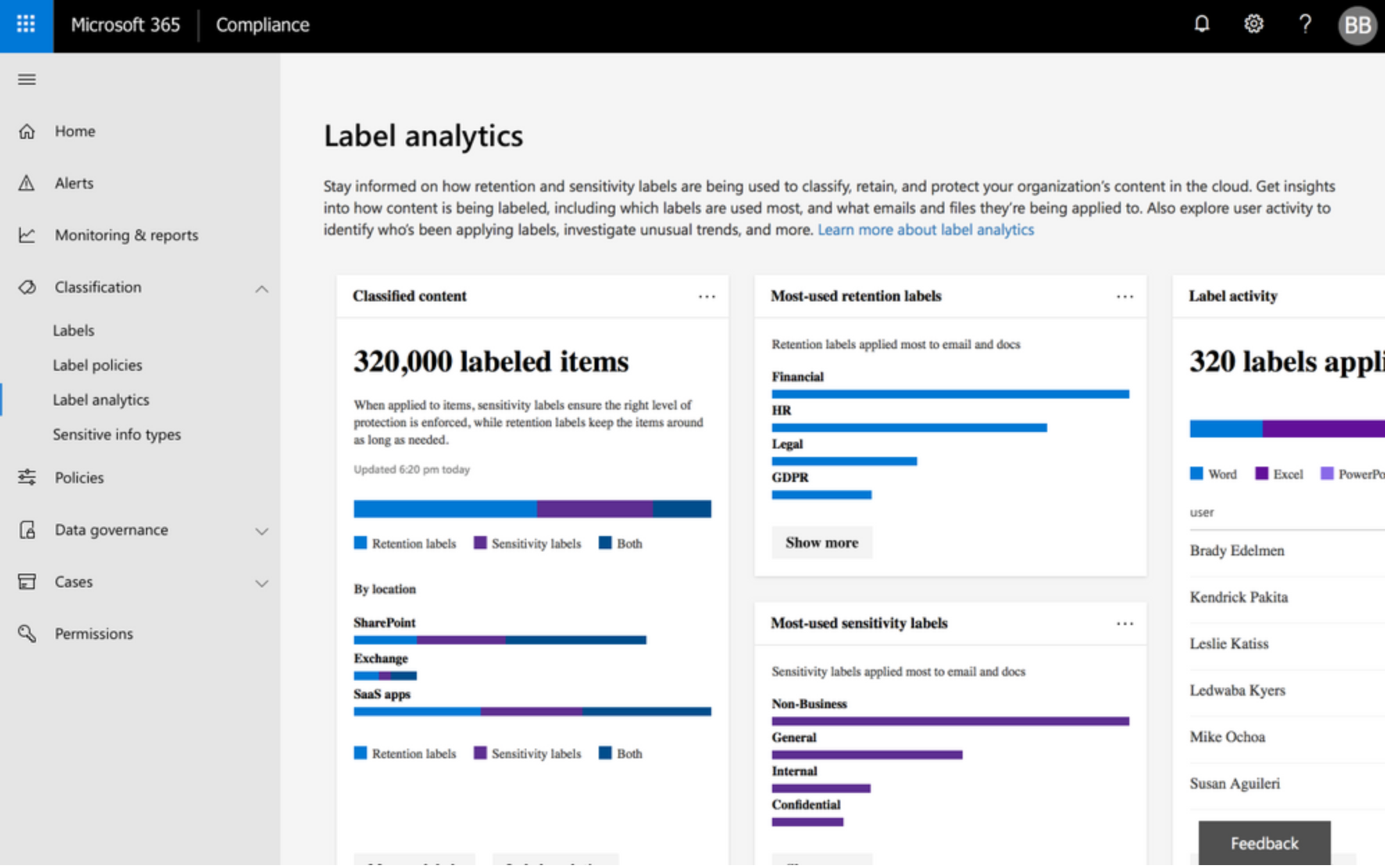 More info about "Assess, protect, respond, visibility and control" how Microsoft does it, here is an exact copy of text of the presentation:
Assess
Perform ongoing risk assessments with a compliance score across Microsoft cloud services.
Protect
Automatically classify and protect sensitive data across devices, apps and cloud services.
Respond
Efficiently respond to regulatory requests leveraging AI to find the right, most relevant data.
Visibility
Understand the security state and risks across resources.
Control
Define consistent security policies and enable controls.
Guidance
Elevate security through built-in intelligence and recommendations.
Windows Server 2019
Some great new features are announced! The best I heard so far is that we can now connect Windows Server 2019 to Azure Update Management. This way, we will have one unified, native updating way throughout our devices.
Also, Azure password protection is now hybrid available on Windows Server 2019. And of course, the Windows Admin Center (released before) is tightly integrated in Windows Server 2019. Within WAC, we can now manage Azure Network Adapter, Azure Site Recovery and Azure back-up.
Windows Information Protection
I have seen very great feature updates around Windows Information Protection! Instead of summing it up here, I dedicated a seperate blogpost about this. Read it here!